In times of public unease and general concern, marketers and digital marketing agencies find themselves in a difficult position. Marketing activities can quickly make a brand appear insensitive to the current situation, and for some marketing departments, the solution is to make cuts. To avoid the appearance of insensitivity and free up financial resources to keep the business running, it is important to provide basic information about your operations and promote the essentials of consumer daily needs during a pandemic.
This may not be the easiest approach, but now is the time to be more aggressive with your digital marketing strategy in order to maintain brand awareness. The real challenge is figuring out how to do this without damaging brand reputation, especially in light of recent events in digital marketing and the current political climate.
Marketing Leaps and Bounds 
Even without a pandemic, customers are inundated with marketing messages and digital advertising. In fact, people may be consuming more of it than ever before, and isolation is forcing them to spend more screen time. The truth is that they are spending money even as we face difficult economic and health times. Proliferating digital advertising may not be an option at the moment, but it is not impossible.
Studies have shown that retail sales in the United States have increased by 49 per cent compared to March 2009, the first month after home orders took effect. This is a jump that is more than double the increase in online sales in the same period in 2009.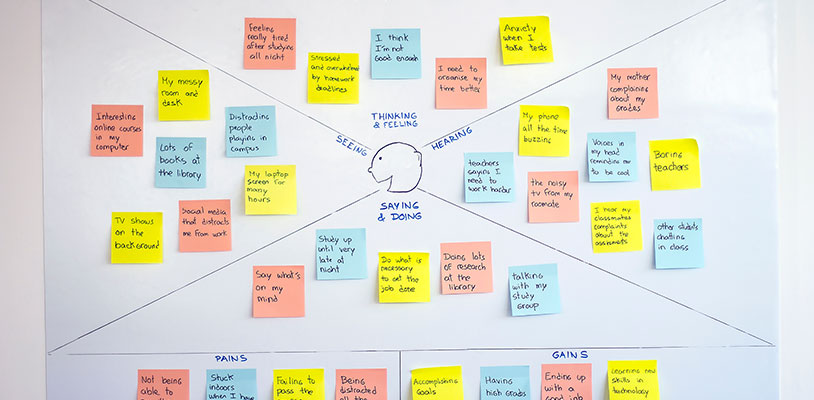 Whether your business sells essential items or discretionary products, it is more important than ever to ensure that your brand is at the centre of your customer's attention to capture short-term e-commerce activity and maintain brand awareness as you work your way through the pandemic. Listen to your audience first, and return to a semblance of normality as soon as possible, even if it is only for a short time.
Why Balanced Sensitivity Matters
At the moment, consumers are yearning for a human connection, and they are more interested than ever in social media, especially in the digital age. Keeping this in mind, you can foster:
Transparent communication that is consistent with the language of your customers and provides appropriate support is essential. First and foremost, you need to listen to your customers and understand their needs at this time. Now is not the time for a hard sell or discretionary spending; now is the time for

empathetic marketing

.

Get it right and you could stand out from the competition and build goodwill over the long term. The voice of your brand can create or break awareness right now, but it can break it right here and now.

Becoming more aggressive with digital marketing via the efforts of a

media buying agency

does not just mean spreading more news on social media and running the same ad campaigns more often. News must evolve in parallel to the current situation, and one must remain flexible and adaptable to changes.
Balance Wit and Heart
Can a digital marketing message be based on distancing oneself from society and promoting public safety? It may seem simple, but it can make a big difference in brand awareness over time. At the moment, customers yearn for good news, and finding ways to connect their brand with positive stories can help maintain awareness during a pandemic. This does not simply mean creating a PR opportunity or shifting to some sort of news jack – it is much more than that.
If your brand has already made an effort to help your customer community, make sure it comes across tastefully in your marketing. The pandemic will eventually subside and the true story will be shared with your customers. A brand that is now able to build trust and connect with customers will be the one that progresses successfully. The balance between the two sides will be easier said than done, but no matter what you do, you will always have a hard time with consumers who say they do not trust your advertising. 
That's why it's so important to stay aggressive with your digital marketing while maintaining sensitivity. 
One of the best things you can do to increase brand awareness in the event of a pandemic when you return to business, as usual, is to broaden your strategy in your marketing department. However, it can help to change the source of marketing messages, and that is a good thing.
Even the best marketing moves leave consumers with a faceless brand image, and even if your employees are small, they still have their own audience. Getting employees to engage with your marketing strategy can solve both problems. A thoughtful care program can help you increase the reach of your message, which can be shared directly with customers in a way that feels more authentic in comparison to a typical ad.
One might think that this kind of employee engagement is wishful thinking at a time when people are still trying to get used to long-distance work. But it is this willingness that makes all the difference, combined with truly authentic customer contact that can influence brand awareness in a pandemic. Your workforce needs to be ready to really engage and share your brand message with you, not just for a few hours a week, but for years to come. Till then, the fight rages on.