The best way to time travel is via stories that become legends – stagnating themselves in our culture, aiming to last long. Owing to the aforementioned fact, let's travel back in time – back to 2007 when the world seemed to be alright, alright. It was a glorious time – the world hadn't blossomed into its advanced self. The concept of social media platforms had just ignited, Steve Jobs was making some music, and there was no virus running amok, threatening mankind's existence in its entirety.
It was then, when Chris Messina, a web marketing strategist, walked into Twitter's headquarters, with an idea that would go on to define the social media platform. The idea revolved around accumulating tweets concerning a particular notion via the usage of an appropriate symbol. Though you might be fairly acquainted with the mentioned symbol at the moment, for your consideration, here's the very first tweet by Chris Messina himself that made use of the same:
"How do you feel about using # (pound) for groups. As in #barcamp [msg]?"
You can phrase the above tweet as the 'birth of the hashtag'. Since then, the usage of hashtags in the social media culture has spiked up – both in reach and effectiveness. Let alone Twitter, content on other social media platforms like Instagram and Twitter bank upon the same. Hashtags bring together a specific theme, event, or topic – and are regarded as one of the important means of communication with respect to B2C and B2B content marketing.
So, whether you're an individual who likes hanging out on social media or a media buying agency when it comes to fishing out the apt hashtags to use, you need to know the tricks of the trade. We are here at your disposal, to help you out with the same.
Keep a Tab on Social Media Influencers & Competitors
Like the wise have always advised – do your homework and always keep track of your research. Following the respective social media influencers who are in the same line of work as you, is beneficial because their methodology inspires you to push yourself to come up with something that's way beyond their accomplishments. Also, the hashtags being used by the mentioned influencers and competitors, help you engage with a wide spectrum of the target audience – and reel in more engagement and followers.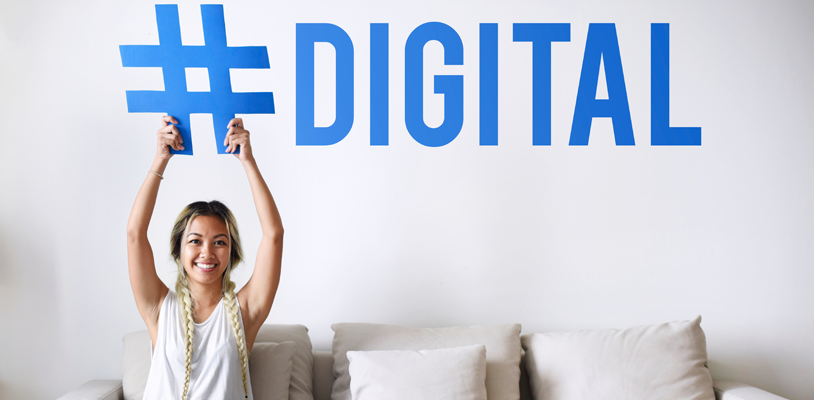 Know which Hashtags are Trending
While the above-mentioned aspect makes you familiar with hashtags that are relevant to your field of work, trending hashtags are momentary yet rewarding. Hence, whenever you're devising a post on any particular platform, just go through the list of hashtags that are currently trending on the respective platform. Fish out the ones that suit you the best and add them to the bunch of hashtags accompanying your post. Remember, don't keep using the trending hashtag after they are stale news, for they won't be able to garner engagement anymore.
Analysis is the Key
At the end of the day, you have to progress – either as an individual or a brand. Hence, it's of utmost importance that while banking on relevant as well as trending hashtags, you should also analyse what hashtags are driving thy performance. If a hashtag used in the past has yielded exceptional engagement, then it should be promoted into permanence. Whereas, if a hashtag, that was once in its prime, is now delivering nil results – then it should be plucked out. Those are the rules of the games.
Before we conclude, here are a few hashtag basics for beginners:
Hashtags always start with a # and they don't favour spaces, punctuations, and symbols.

Hashtags only garner engagement if your account is public.

Short and easy hashtags work like magic.

Bank on relevancy. Don't invent hashtags – there exist high chances that they won't trend.

Don't spam hashtags – limit their usage. Behave like a pro!
With that said, it is important to remember that hashtags help your audience in discovering the best of you. Hence, it's high time that you start using hashtags – left, right, and centre – but keeping the aforementioned advice in mind. Trust us, hashtags are the holy grail of engagement in today's world!