Social media strategies are synonymous with the act of hooking up the big fish – they are desirous of a calculative approach and utmost patience. A strategist who specializes in the aforementioned takes utmost care to carefully weigh the options at hand and derive the necessary insights from them – before implementing the same.
But such is the case when the worldly mechanism is at its normal best. What happens, when a major crisis of the like of COVID-19 comes calling? One hasn't anticipated the heart-wrenching effects, it's going to have on the world as a whole – in a nutshell, one along with the rest of the world, is nowhere near prepared for such an event.
Such times of dooming crisis are marked with uncertainty. At the moment, we are witness to the same. The aspect of uncertainty has crept in all the spheres of our lives and affected them to the core. Markets are crashing, the functioning of organizations has come to a standstill, people are being laid off – nothing can define dawning chaos better than what we are facing at the moment.
Hope plays a very crucial role during such times. Hence, when it comes to social media crisis communication for brands, the following stance of theirs is of dire importance: Whatever message a brand is rolling out via its communication, it should answer the following question: How can we help? How can we help society as a whole, how can we help one another, how can we help fight the pandemic at hand?
During this real-time crisis, most of the population is holed up indoors, relying on social media platforms for up-to-date news, facts, or any major developments. Hence, when it comes to planning an apt content marketing strategy, it is of utmost importance to understand the weight of responsibility a brand bear during the present times.
For you ease, we have formulated a few pointers that you and your brand need to incorporate in your social media crisis communication, in order to make an impact during such grave times:
Review Your Social Calendar
It's in the nature of social media professionals to plan ahead. You surely must have done the same for the month of April, May, or maybe June. You must have devised the calendars keeping the following events in mind: IPL, Tokyo Olympics and what not. But these events are not happening anymore because the pandemic of COVID-19 has swept across the world, affecting all. You pre-decided content is not what your audience needs right now. Right now, they need hope – in other words, they are desirous of COVID-19 related content. Hence, reviewing and revising your social calendar is the first thing you ought to do – in order to begin with!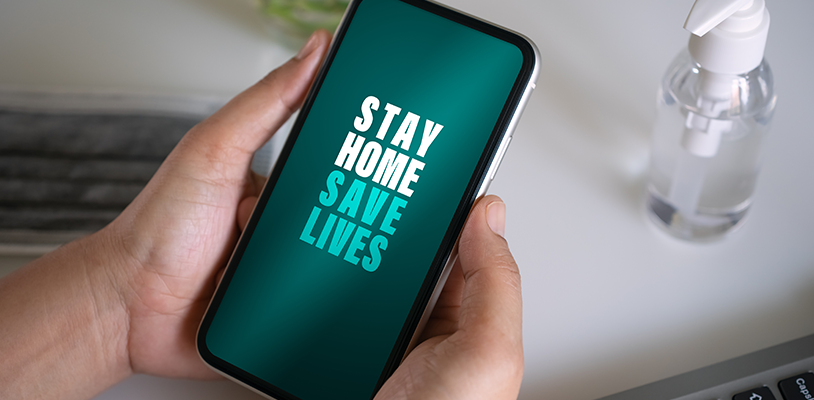 Empathy is the Key
Remember, at this hour, you and your brand should be literally consoling and motivating people at the same time. Hence, your communication strategies should be full to the brim with empathy. Even if you lay emphasis on Performance Marketing Services, honesty, openness, and compassion need to be integrated into your content, in order to cater to the changing times and lives.
Credible Sources Only
Rumours and fake-news sell like hotcakes. WhatsApp forwards and Facebook shares that comprise of a bad graphic, terrible font, and fake-news is bound to get more likes, shares, and comments, than anything else. But we ought to do our job – and citing only credible sources in our content is how we are going to play our part in transcending the right information to the people. This requires immense research and cross-checking, but yes, we should be all game for anything that tends to make a difference.
Avoid a Profit-Driven Approach
At this moment, we as a brand should not care about what's trending and what's not. Let's not succumb to a profit-driven approach for at the moment, it's not us who need engagement but it's the people, our audience, our patrons, who need us. Our intentions at this point of time should be honest and our approach should be legitimate.
Apart from practising the mentioned, let's put our dedicated team to work – let's post updates that are riddled with motivation and hope. Let's answer our customers' questions and leave a wider room for discussions surrounding the budding scenario. Let's fact-check and put rumours to rest in any manner possible – as brands, both you and we, need to realize that we have a pivotal role to play during this crisis – let's try our best to do utmost justice to the same.