It is now about four months since the coronavirus began to turn our lives upside down, due to which, our livelihoods, lifestyles, and businesses have suffered. From getting used to a lockdown-fueled existence to wearing protective face masks whenever we venture outside, to anxieties surrounding our loved ones, we are battling a war against an elusive and invisible demon.
On the business front, a look at the Coronavirus marketing statistics we shared a few months ago shows that a lot has changed since then. We are aware of the ingenious opportunities that arise when it comes to marketing activities for online companies, especially during tough times. Our digital marketing agency heads advertising and marketing strategies for countless clients in different industries and verticles, hence, we understand the need to emerge stronger amid the current pandemic. Here are some strategies that can be implemented to adapt to evolving marketing trends amid a global pandemic. 
If we were to look at marketing graphs in terms of the total number of trial registrations, app installs, product purchases, etc as per the KPI of a certain organization, we would naturally witness a gradual decline post the emergence of COVID-19. This has prompted marketers to devise strategies that would potentially work during this scenario – we witnessed: 
A rise in freemium services across various sectors 

Initiatives by organizations to help startups in genuine and cost-effective ways 

A monumental rise in online webinars that focus on driving growth

In order to illustrate this, let's look at an example posited by Neil Patel:
Eric Siu [CEO at Single Grain / Podcaster] decided to provide a course to teach his target audience how to set up a marketing agency for FREE, for which, he typically charges $1,497. While only 250 individuals accepted his offer, he was given the opportunity to host a webinar on his product and service to a new audience of 50,000 people. While Eric's intention was to genuinely help individuals during these trying times, his efforts led to the acquisition of a new demographic and the promotion of his services on a scale that was larger than ever.
Hence, as a service provider and an organization that provides value to the marketing realm, you should consider giving away certain services for free, which would indirectly help countless individuals. In some cases, we have analysed via our own initiatives, that the results can be in the form of more traffic, sling with an indirect benefit in helping people through social media, e-commerce, and other forms of marketing. Everything that can be done to help people is appreciated, especially in the current scenario – you will also find that you will attract more visitors, which is a pretty useful advantage.
The latest trend we are witnessing as a competent digital marketing agency in Gurgaon is that paid ads are becoming cheaper and the cost per click is falling. This makes sense, owing to the fact that large ad networks make money through an auction system. Cost-per-click (CPC) for ads can be pushed further, leading to bigger corporations spending more on ad budgets.
Coming to bigger corporations, the virus has inadvertently shifted the onus of key operations online, causing companies like Netflix to spend more time reducing their streaming quality without the help of their customers [which sucks for their business]. Apart from this, as web traffic has increased, there are fewer advertisers – so ads are being placed more cheaply.
If we calculate things by industry, we see worldwide that paid ads produce a much higher ROI than before the outbreak of the coronavirus. Now, we are also seeing falling conversion rates, but not as much as in previous years. This represents a 71% increase in ROI, and customers generally seeing a better return than before the coronavirus outbreak in parts of India.
If you have not yet tried paid ads, you should consider doing so, especially if you are in the US, Canada, India, Australia, New Zealand or other parts of the world. Consider increasing the number of ads on Facebook, Twitter and other social media during the coronavirus outbreak, even if it's been a year. 
Delta Airlines is currently burning $60 million a day and has found solutions to increase conversion rates by an average of 12%. The travel industry will have to take the blow for quite some time and the scenario might not change drastically in the near future-  however, things have changed since then and the industry has improved.
You don't have to be an e-commerce company to use payment plans, but if you're a company that sells something online, you should consider offering a payment plan through a service. It reduces the financial burden on your customers in the short term and you can take back the money after you have sold your consulting services.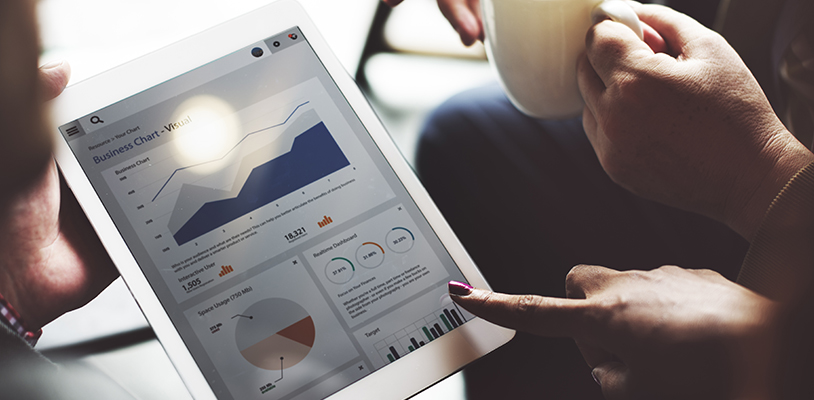 At a time when many people are trying to reduce their cash spending in the short term, this is an easy way to increase your conversion rate. If you are looking for a good opportunity, you should consider selling to an audience with education-based courses.
With unemployment at record highs, more people than ever are looking for new opportunities. Many of these opportunities lie in the high-tech sector, where not everyone has the experience, such as in computer science and engineering. And, of course, attending school/enrolling in courses can be expensive and time-consuming, which is why some people go to private schools, where they can learn for free for a short period of time.
If you don't know how to sell your online courses en masse, follow this example and disassemble them step by step. Some online education websites offer very specific niche advice and courses, and some even give you the template you need to succeed. If you are on Udemy and selling your own course, some people will ask you for help.
This is a great example of an online marketing strategy that generated 381,722 months of sales with an annual turnover of $1.5 million in its first year of operation.
Some countries have been worse than others, but countries like the United States and Italy are exploding on a daily basis. South Korea, for example, has been more fortunate than many other countries in controlling the spread of the virus.
With international SEO, you can quickly gain more traffic and be less dependent on your country's economy. For example, when the coronavirus first reached the United States, there was hardly any traffic from Europe, Asia, Africa, and Latin America to the United States. US traffic is slowly picking up again, but it is still not back where it once was – at an all-time high.
There is also considerable growth in India, but we are not producing more content than usual, we are just seeing an increase. Our strategy has not changed, it has nothing to do with the algorithm, and we have just seen an increase in the number of visitors from certain regions on a greater scale.
In conclusion, you should have more time now, hence use it to your advantage and make sure that you can grow so that you emerge stronger after the Coronavirus.