Customization is the language of the 21st century. It is a social currency, a style statement, a manifesto of power. Hence, the same should apply to for your website, as it is an aesthetic representation of your brand. 
It is natural to want to find an opportunity to lower costs when it comes to implementing digital marketing strategies as budgeting must be a crucial part of boosting your business ROI (profit margin). However, you should rethink your strategy and invest in a tailor-made website, as vouched by the best website development companies in Gurgaon. After all, one needs to look at the value of a website as a business model, instead of viewing it solely as an investment in a product or service.
Why Quality Sites Matter 
As more people are using the internet to do their shopping and research, a good site is integral for belting out comprehensive marketing and business strategies. High-quality sites can boost online conversions and generate more leads for your business, and it can be integral to your overall business plan. However, with increased internet use comes greater leeway in site selection, and for that reason, it is important to invest in a custom site for your business.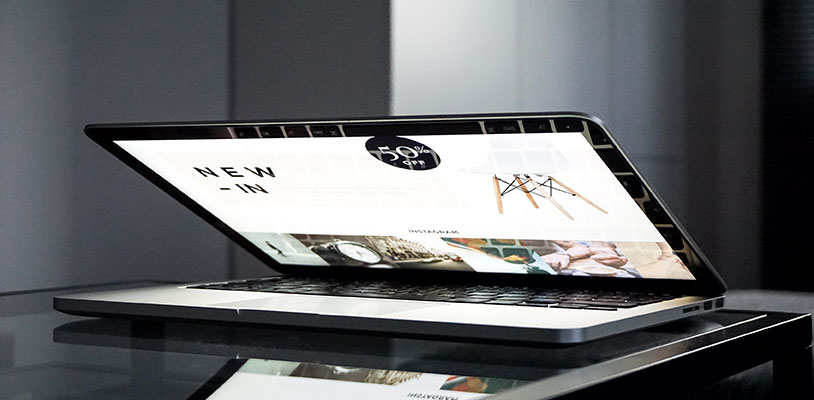 Since your website is akin to an online home of your brand and a majority of individuals, including potential clients and employees. look for you online before they visit you in person, it is crucial that you make a good first impression. According to a recent study, 90 % of online users leave a website if it has bad or weak design, and 90 per cent of users will stop visiting your website after a few days if your UI is faulty. As soon as users leave a website, the chances of them coming back are slim to none, according to HubSpot.
Customization – The Gateway to Success
Custom websites are a guaranteed way to make a good first impression and market your brand to your potential clients and customers. All you have to do:
Put together a completely functional, simple – to – use website that incorporates stunning, eye-catching visuals.

With a template or a generic build, you're limited in what you can do with your site and what will enhance visual experience.

Your brand should stand out from your competitors. Hence, use terminologies, words, images, and aesthetics that are vocal of what you stand for. 
Understandably, you may save money by using a premade pattern for your site on Squarespace, but you will be using the same pattern used by thousands of other websites. When you customize a website to suit your brand's needs,  it's that originality and creative edge that makes your site remembered by people, like millions of others on the internet. Not only will people remember you, but they're also going to end up choosing you when they need to purchase your products and services.
Choose the Pathway of Originality
A custom site incorporates elements that are unique to your original brand and conveys it in each aspect of the design and build. Moreover, right from the colours and fonts, to layout and visuals, everything should be coherent.
Additionally, the web designer building the site should consider specific features your business requires for efficient operation, hence making it more tailored to your branding style. For instance, restaurants require options for online reservations and menus, while e-commerce websites demand a specific layout for the listing of products and services. 
Moreover, in the world of digital marketing, user experience is a seminal part of successful user journeys, and it's also one of the biggest challenges. If your website doesn't function well, no matter how amazing it looks, you're not going to get conversions.
93 % of people leave a website if it doesn't load fast enough

, according to a study by the University of California, Berkeley. 

74 % of people say they will return to a website if it is mobile responsive

. 

If your site isn't optimized for mobile, you may lose out on a large number of potential visitors, especially on mobile devices. 

Visitors must be able to find what they are looking for on their website with ease, and you should also access them from any device.
If you don't, your users become frustrated and leave with a lack of information, a poor user experience, and a bad user interface. For example, if it doesn't work for your users, they'll abandon it for a more powerful product, such as a mobile app or a web app.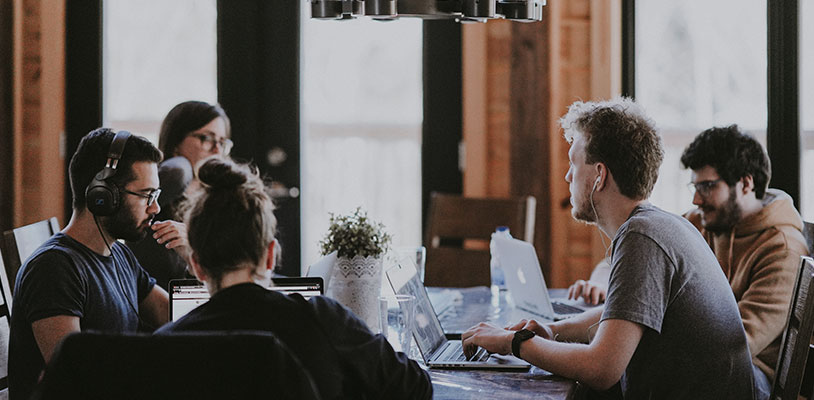 Don't Miss Out on the Awesomeness
Not having a custom website could make miss out on a lot of opportunities for increased traffic, more sales, and more customers. When you have your bespoke website created by an experienced web development company in Gurgaon, you are working with someone who knows all the fine technical details you need to run your website efficiently. They know the industry inside-out and have witnessed first-hand what happens when specific items get overlooked. They know what's happening when they are wrong, what to look for, when to fix, etc.
Moreover, utilize SEO to properly embed content, optimize menus for navigation, and make sure that your website is mobile-responsive. These are all elements that can be overlooked when working with templates for basic websites, which can have damaging consequences for your digital marketing efforts. Your website should never just be a set of links for you, but part of your digital marketing vacuum.
The site designer who builds your custom site knows the details of how your site works and will ensure you have the support you need to fix the issues when they go wrong. Web developers can do regular tests, along with maintenance and updates to keep a steady online presence.